Step Into Your Best Self With The "Netflix" Of Mindset Training
Get access to 35+ years of coaching strategies and techniques - all designed to help you take the next step in your personal evolution and reach your true potential.




Here's what you'll get and more...
42+ breakthrough step-by-step processes
Access to our private members only community


Complete meditation library


Some of our satisfied customers...



























Why Should You Join Success Lab?
Cutting-Edge Mindset Training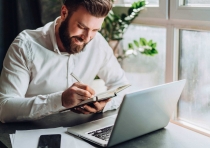 With our actionable 1-hour Execution Plans, you'll get the training you need to tackle the issues preventing you from taking the next step in your journey to unlocking your true potential.

Accountability and Support from a One-of-a-Kind Community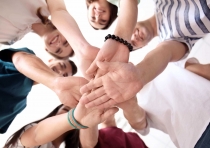 When you join today, you'll get access to our members-only community. This is one of the most supportive and helpful groups of like-minded people you'll find anywhere.

Implementation Assignments To Ensure Lasting Change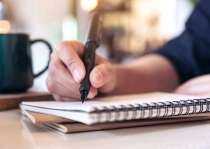 With three quick, easy to complete assignments included in every Execution Plan, you'll not only get the knowledge you need but also practical, step-by-step guidance on how to apply what you've learned. This follow through from knowledge to action (implementation!) is the key to creating lasting positive changes in your life.

"Do yourself a favour and get to know Paul Blackburn & The Global Success Academy. Working with them has been confronting and challenging but has changed my life for the better in so many ways. My only regret is that I didn't take the opportunity to connect with Paul in the late 1990's when I first heard about him."
"Paul and his incredible team continually challenge me to think differently, to alter my perspective and to make the changes I need to in order to become the best I can be. They consistently offer me the tools I need to grow. Paul is a master at what he does but he still speaks good, old fashioned common sense. There's no BS. If you're fed up with feeling stuck, want more from life or are just looking for a change, I highly recommend GSA. I wouldn't be who I am today without them."
"It has been so easy to apply what I'm learning to my life. There's so much amazing content, but I can choose how involved I am. I love that I get so many little bits of positive information to keep me on track, I can replay the webinar, there's a massive library of past content to explore and best of all I feel connected to a community and supported with my personal growth."
"I've really enjoy Success Lab the regular webinars are great and the ability to do things at a time that suits me is perfect for my busy schedule. I enjoy challenging myself on a daily basis and being on a journey of self development with other people is fantastic."
"Thank you for all you do to make your content so valuable and informative. When I implement my learning the personal and professional transformation is life changing. The team at GSA are superb!"
Get 35+ Years Of Coaching Strategies & Techniques
When you join Success Lab, you'll gain access to an entire library of self-improvement training, tools and strategies. That library represents the absolute best techniques discovered by Paul Blackburn, one of the world's most sought-after personal development coaches for the past 35+ years.
42+ Life-Changing Execution Plans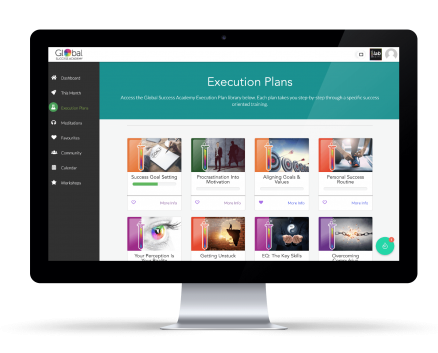 The key to changing your life is changing your mindset, your mental programming. And the tools to do that is exactly what you'll get with the 42+ Execution Plans (EPs) inside Success Lab.
These one-hour training sessions teach you how to reprogram your own mind so you can experience greater success and less friction in the most important areas of your life.
Each Execution Plan includes a training video, a list of resources and the exact action steps needed to help you move forward in this area of your life.
And in case you're wondering, YES we do add new EPs on a regular basis.
Some examples of recent EPs include…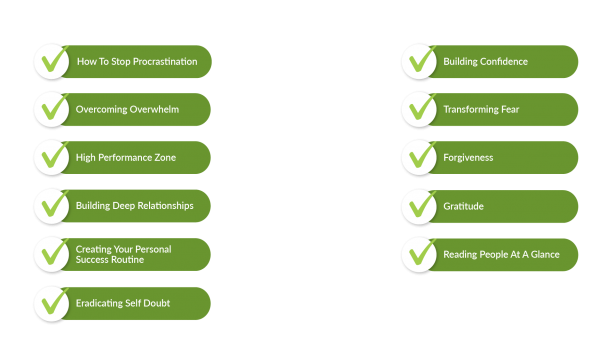 18+ Powerful Mindset Change Meditations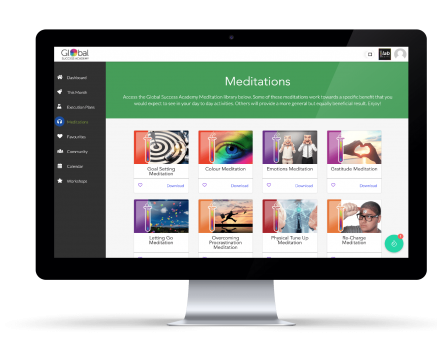 Mindset change doesn't come naturally to most people, but fortunately there's an incredibly powerful tool that makes it easier to influence your own thoughts and behaviour - meditation.
Study after study has proven that meditation is one of the most powerful tools for personal change - it's a very effective way to relax, relieve stress and improve overall health and wellbeing. It is also an extraordinary tool for accessing the big, powerful parts of your brain most helpful in effecting positive mindset change.
Success Lab membership includes our 15 most popular meditations, and we're adding new ones on a regular basis to reinforce the training in the EPs. When you combine world-class practical instruction with deep meditation-induced brain training, you'll be amazed at how much personal growth and transformation you can achieve.
Monthly Group Coaching Sessions
Each month, you'll have the opportunity to take part in a live group coaching webinar with Paul. You can choose to show up live and ask questions, or view the on-demand recording anytime you want.
Paul normally charges $5,000 for personal coaching sessions, but you won't have to pay that because as a Success Lab member, you'll get access to Paul's extraordinary knowledge and skills included with your membership.
Studies show you are the average of the five people you spend the most time with. If that's the case, are you happy with your close-knit group? What if you could spend more time with highly evolved people who will support and motivate you in your personal transformation?
It can be difficult to locate a community of supportive, like-minded people within driving distance of your home. But when you join Success Lab, you'll get access to a special members-only group filled with people just like you - people who are passionately committed to improving themselves and others.
Our community is the perfect place to ask questions, share victories, get and receive motivation, and find the accountability you need to really take the next step in your personal development. If you ask a question of Paul, he will usually post a video reply with his answer.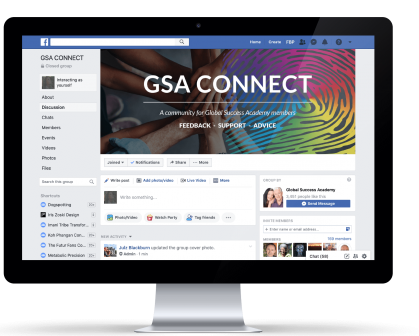 Do not underestimate the power of this community! Associating with the right people is one of the most vital keys to achieving personal mastery.
Weekly Updates with a Monthly Theme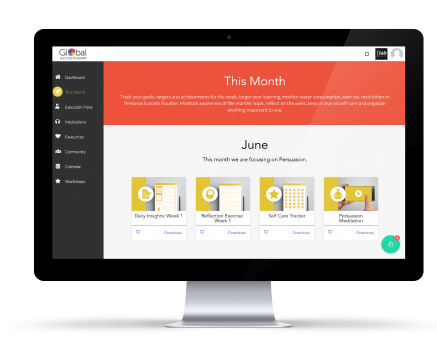 Every week, Success Lab is updated with more resources designed to help you move forward in your quest for personal mastery. We add new Execution Plans, meditations, worksheets, exercises, daily agendas, and more on a regular basis.
The new material that we post is always related to the monthly theme. One month we might be working on money; the next on emotions; the next, on relationships or spirituality.
We've designed Success Lab this way because our experience tells us people get much more out of the material when they can deep-dive into one area of their life at a time. A month seems to be just the right amount of time to effectively address a new area of your life.
Read on to learn more about this very important piece of Success Lab…


Master Your Life, One Piece At A Time
Each month, Success Lab has a new theme. We choose one of our fundamental pillars of learning and walk you through it step-by-step. This means every month you'll get…

Live Webinar With Paul (Every Month!)

Voicemails To Inspire & Keep You On Track
A new deep-dive webinar teaching you the secrets of personal growth in a particular area, including common mistakes and techniques you can use to become a richer, more well-rounded person.
With your permission, Paul will send you a weekly voicemail with a short assignment, flash of insight, or inspiring idea (this service was rated as our most popular and one of our most useful features in 2018).


New Meditation Every Month
A self-care tracker, to make sure you're taking good care of your mind and body.
A meditation to help you reprogram your subconscious mind to be more in tune with your best self.

Reflection Exercise Worksheets

Weekly worksheets and reflection questions to help you absorb the material and practically apply it to your life.
And a daily organiser that can be used online or printed out to help you keep it all straight!
The great thing about this format is you spend a whole month focusing on one critical part of your personal growth. With the addition of weekly emails and exercises, you'll have plenty of insights to keep the subject top-of-mind so you can effect real, lasting change.
You'll be amazed at what you can accomplish when you target a single subject with laser focus, streamlining your effort and energy toward improving just one aspect of your life.
The results are nothing short of life-changing.
Reach Your True Potential With Success Lab

Who Should Join Success Lab?



If you're a business owner seeking growth, a parent keen to equip your children well or just someone who knows there's more to you than what you've managed so far...then YES
If you know mindset is the key to getting the absolute best out of yourself, to achieving your goals and unlocking the ability to reach your true potential...then YES
If you're looking for a no money down, no effort necessary, no real commitment sort of 'magic pill' that will fix everything without you having to put in the hard work...then NO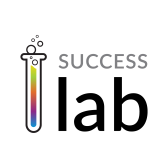 42+ breakthrough processes and coaching processes

Access to our

private, member-only community

Monthly LIVE webinars

Complete meditation library
Paul Blackburn is an internationally acclaimed leader in the human potential movement. During his three decades as a success coach, author, instructor and keynote speaker, Paul has taught more than 400,000 people on four continents how to reach their personal and professional potential.
Paul has trained over 250 life/business coaches, was appointed by the Australian Government to its business advisory panel, held one of the world's largest fire walks and is a partner in a multi-million dollar business operating in 72 countries (not related to personal development).
Paul's client list includes Olympic athletes, Fortune 500 sales teams, professional educators and public speakers, CEOs of large corporations and Australian Government departments. Dozens of Paul's clients acknowledge him as the single most influential factor in their millionaire status, while hundreds more claim that the practices and concepts taught to them by Paul helped them to overcome terminal illness, depression and a host of other problems.
He is also the best selling author of Beyond Success and Resolving The Money Riddle.
Founder

Global Success Academy

Get started for just $1 today and get access to EVERYTHING you need to reach your potential and step into your best self. What are you waiting for?
Frequently Asked Questions
Can I opt out of the weekly voicemail?
Why are you offering a $1 trial?
We believe that Success Lab is the absolute best resource of personal development material available anywhere. We are offering this trial to get as many new members inside as possible so they can experience the incredible benefits of a documented, systematized personal development library. This strategy links back to our mission - to empower one million people to reach their true potential.
Absolutely. We will only send you the weekly voicemail if you consent and you can opt out at any time.
Do I need any specific skills to get the most out of Success Lab?
Not at all. Anyone can get massive benefit from the materials in Success Lab: coaches, business owners, parents, students, and anyone who wants to become a more well-rounded, highly evolved person capable of reaching their true potential.
What's your return policy? What if I want to cancel?
You can cancel at any time from inside your account. Or just contact our office by email or phone and we'll cancel your account immediately. If you cancel within the trial period, we'll refund your $1 and will not re-bill you. If you cancel after that, you will continue to have access to Success Lab until the end of the current month. At that point, your membership will expire and you will not be billed again.
How long does it take to complete the weekly exercises?
The average exercise contains about six questions. You can get through it in as little as 15 minutes per week if you're pressed for time. Of course, the more time you spend to contemplating the questions the more benefit you'll get from the exercises.
Once I join, where should I start?
With 42+ Execution Plans inside, it can be overwhelming if you try to consume all of the content at once. Our suggestion is you use our diagnostic quiz to help you determine the best place to start. This fantastic tool will show you the areas you are strongest and weakest in, allowing you to begin in the area your efforts will have the most impact by simply identifying your lowest score and starting there.
Alternatively, you can begin with the theme of the month - just click on the tab that says "This Month" and you'll see the content for the month.
When you have extra time, feel free to browse the library of meditations and Execution Plans. If any of the subjects reach out and grab you, that's a reliable sign it's a topic you could use some work on - so go ahead and watch that video or add it to your favourites to watch later.
How often do you add new content?
Something new is added every week. We add one new Execution Plan per month, one new meditation per month, plus numerous exercises and worksheets. All new content focuses on the current theme of the month.
How does the $1 trial work?
We'll charge you $1 for your first month of access to Success Lab. Take all the time you need to browse the member's area, listen to the meditations and work through the Execution Plans. If you like it, do nothing and you'll retain access as a full Lab member for $37/month. If you find it's not for you just cancel from inside your account or let us know - we'll refund your dollar and you won't be billed again.


©Copyright 2019 Global Success Academy - All rights reserved.